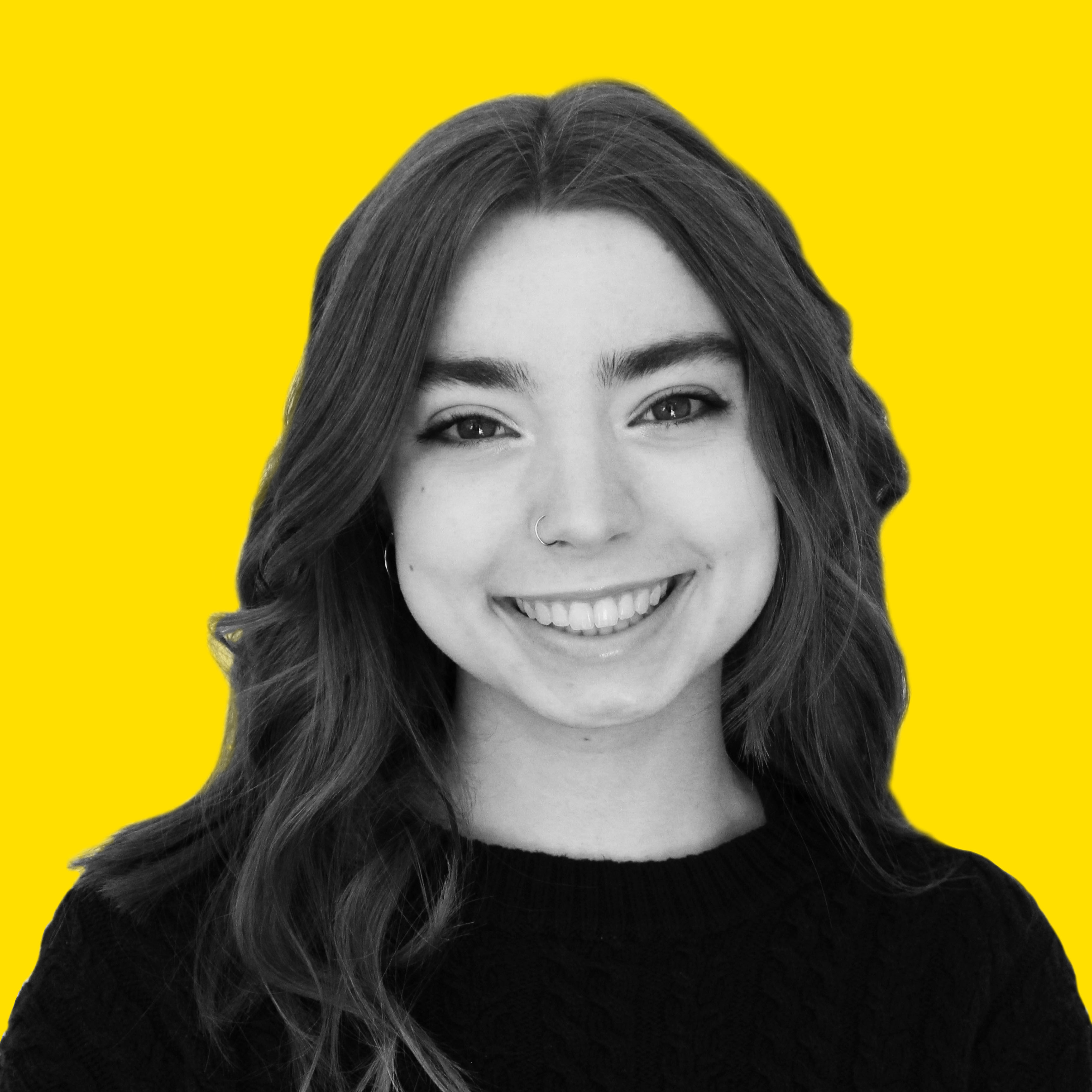 Alyssa is a designer most inspired by other artistic mediums including film, photography, and magazines. She believes strongly in the value of visual communication as a means to inspire or educate, and especially loves editorial design and incorporating dynamic type or hand lettering into her work. Her ultimate goal is to create authentic work that evokes joy in others and resonates the way in which other artists' work has with her.



REVIEW Zine
REVIEW Zine is a digital zine that focuses on bringing attention to women in the film industry. I chose to create this film zine as my capstone project because when given full creative freedom, my ideal project was combining my love for film and interest in editorial design. I'm very passionate about the effect that a film can have on a person, so I value the presence of women in the film industry in order to create accurate and diverse representations of women's lives.
---

Death Note


An alternate cover design for the first volume of the Death Note manga. The plot of Death Note explores the line between good and evil, and I portrayed this contrast through stark black and white coloring. Additional design elements include the apple, which plays a role in the story, and handwritten text to emulate writing in the actual Death Note, a notebook carried around by the main character.
---
Bug Off Candles

Bug Off Candles is a concept brand of essential oil candles that keep away unwanted bugs. The insect illustrations came from an earlier project and I reworked them into a fun packaging design.
---
CUB Alt
Illustrated publicity for the Alt board of CUB, TCNJ's primary event programming organization. The alt board members expressed to me that they wanted their identity for the 2020-2021 school year to be retro-inspired with bright colors, which I executed in various publicity throughout the semester and in the logo redesign.
---
Sunday in the Park with George
CD redesign and poster of one of my favorite musicals, Sunday in the Park with George. The musical revolves around a fictional narrative of the life of artist Georges Seurat, most famous for his technique of pointillism. The phrase "color and light" is repeated throughout the musical, so I wanted to create an identity that encompassed different colors and overlapping shapes that would result in various hues. The design also features isolated figures from Seurat's "A Sunday Afternoon on the Island of La Grande Jatte" the specific painting that served as inspiration for the musical.