Alyssa has a strong passion for graphic design because she loves being able to use her creativity to solve problems in unique ways. Her style of design is very warm, inviting, and friendly which can be seen in her branding, animations, and UX / UI work. She also has a strong interest in fitness and nutrition which she uses for inspiration in a lot of her work. Alyssa would love to one day have a career in the field of graphic design where she gets to share her creativity on the daily.
Well: Promoting Health and Fitness
Adapting to a new lifestyle as a college student can cause a great amount of stress, often making eating healthy and being active difficult. As a solution I decided to create a company called "Well" and designed their brand identity to appeal to college-aged students, using a modern look and a colorful palette. I designed many different deliverables that can be accessed by students at colleges that will provide them with information to help them live a healthier lifestyle.
---
WHAT Coffee


"WHAT Coffee" is a coffee shop and restaurant with a lively atmosphere, their customers being teenagers and young adults who are looking to have some fun. They believe that the strong, bold coffee they serve will give customers energy to socialize and interact with one another. Their philosophy is all about staying connected with friends and also meeting new people. I created a unique identity for "WHAT Coffee" to differentiate itself from the more calm coffee shop environments.
---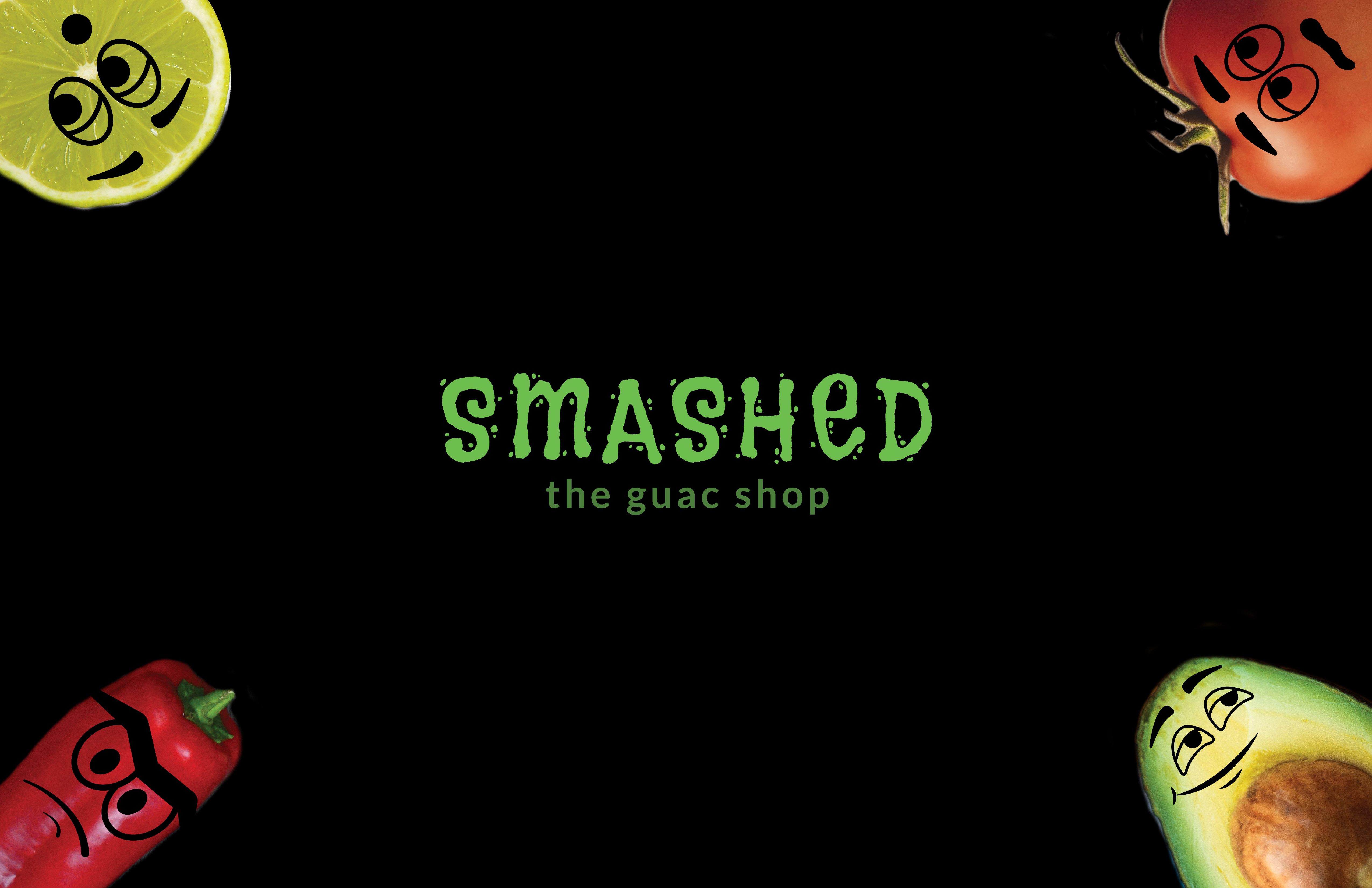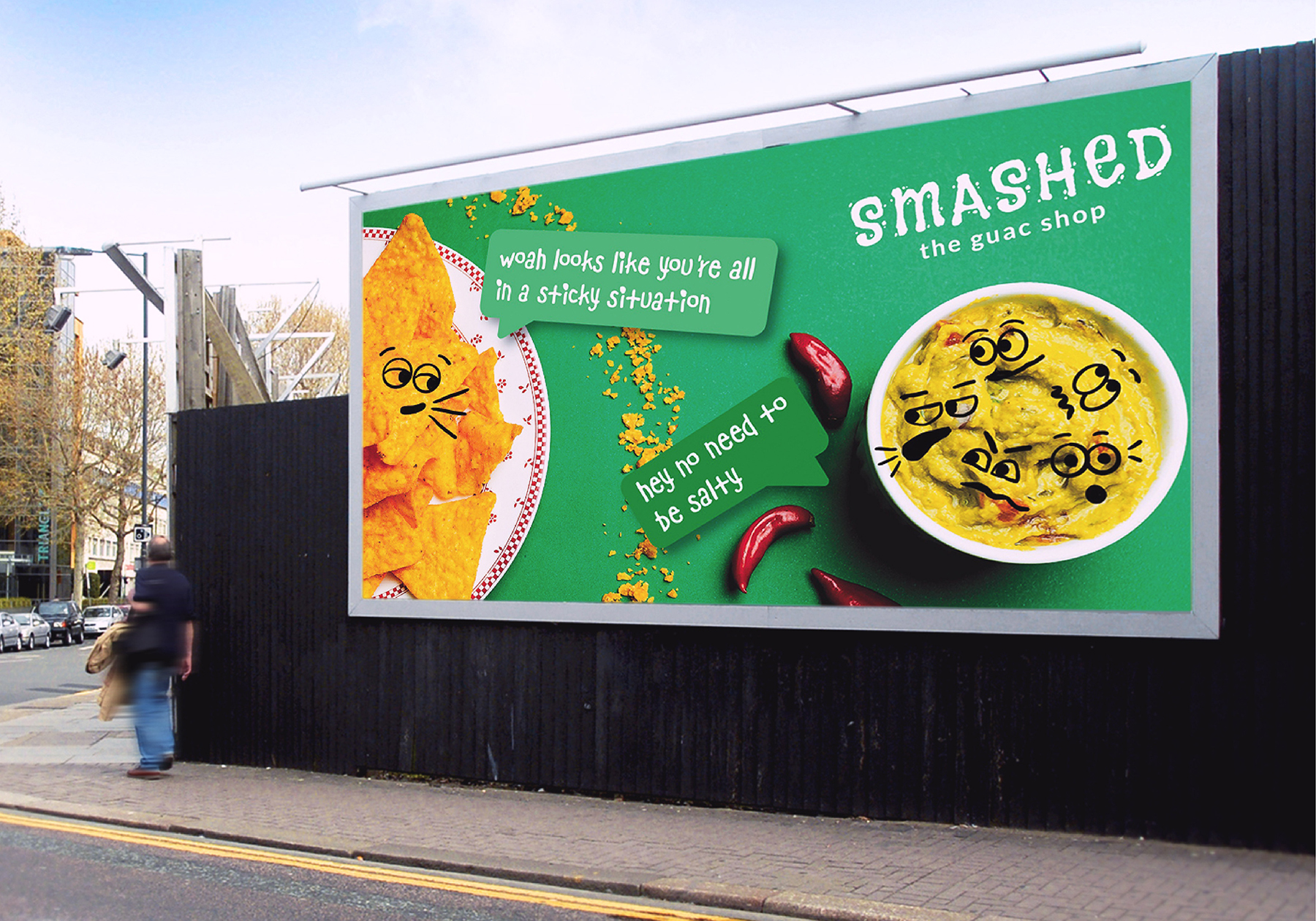 Smashed, The Guac Shop

Smashed is a pre-made guacamole brand that can be found at local grocery stores. Their tagline is: "search for every flavor in just one dip", emphasizing the variety of rich, bold flavors of their guacamole. I designed a brand identity and advertisements that use the language of millennials and tell the story of their brand.
---
Fresh, The Juice Shop
Fresh is a small, family owned juice shop that is known for their unique juices and blended smoothies. Their visitors would consist of health enthusiasts, looking for the benefits that come from the fresh fruits and vegetables. I created an identity for Fresh that expresses its all natural and handmade characteristics of their juices and smoothies.