Jaelyn Gregory is a graphic designer from Burlington, New Jersey. She enjoys designing creative pieces that express her playful side, with fun illustrations and colorful designs featured in her projects from book design to illustration and motion graphics. Some of her favorite things, which often inspires some of her work, include animation, music, fiction novels, comic books, and video games. Being a book lover and having realized her passion for book design at TCNJ, her dream job would be designing fun interior book layouts and covers for major publishing companies. Overall, she hopes to incorporate bright colors and a sense of imagination into the projects she creates for any company in need of fun and creative designs!




The Depths of Animation: Finding Maturity and Meaning in Animated Films
For my senior capstone project, I wrote and designed a book that focuses on mature and meaningful animated films that prove that animation is not just for children. The book features background information (country of origin, release year, director, stars, music, etc.), key themes, big ideas, and unique animation styles of each selected film. In addition to the colorful images and significant quotes, additional boxes of information appear throughout the book that detail why the film is so important to animation and the film industry.
---
Alice's Adventures in Wonderland Book Redesign


A redesigned book cover for Alice's Adventures in Wonderland by Lewis Carroll. The covers feature Alice and the Blue Caterpillar blowing smoke representing the confused haze Alice experiences while in Wonderland. The interior spread features a table of contents section in clouds merging with an illustration of Alice entering Wonderland, creating a whimsical atmosphere to set the tone.
---
Environmental Soda Cans

Satirical soda can designs featuring animals trapped in plastic 6-pack rings. The idea for these cans developed from environmental concerns relating to pollution and endangered animal species. It also stems from the irony of some companies featuring animals in their marketing to promote their waste-producing products, such as Coke featuring polar bears in some of their ads.
---
Color City Trivia Cards
Game card designs as part of my contribution to a group project board game called Color City. The game is marketed toward children between the ages of 7 and 9 to teach them about gender and sexual identity. The cards are designed to teach children about LGBTQ+ & women's history, normalize different sexual orientations, and challenge gender stereotypes.
---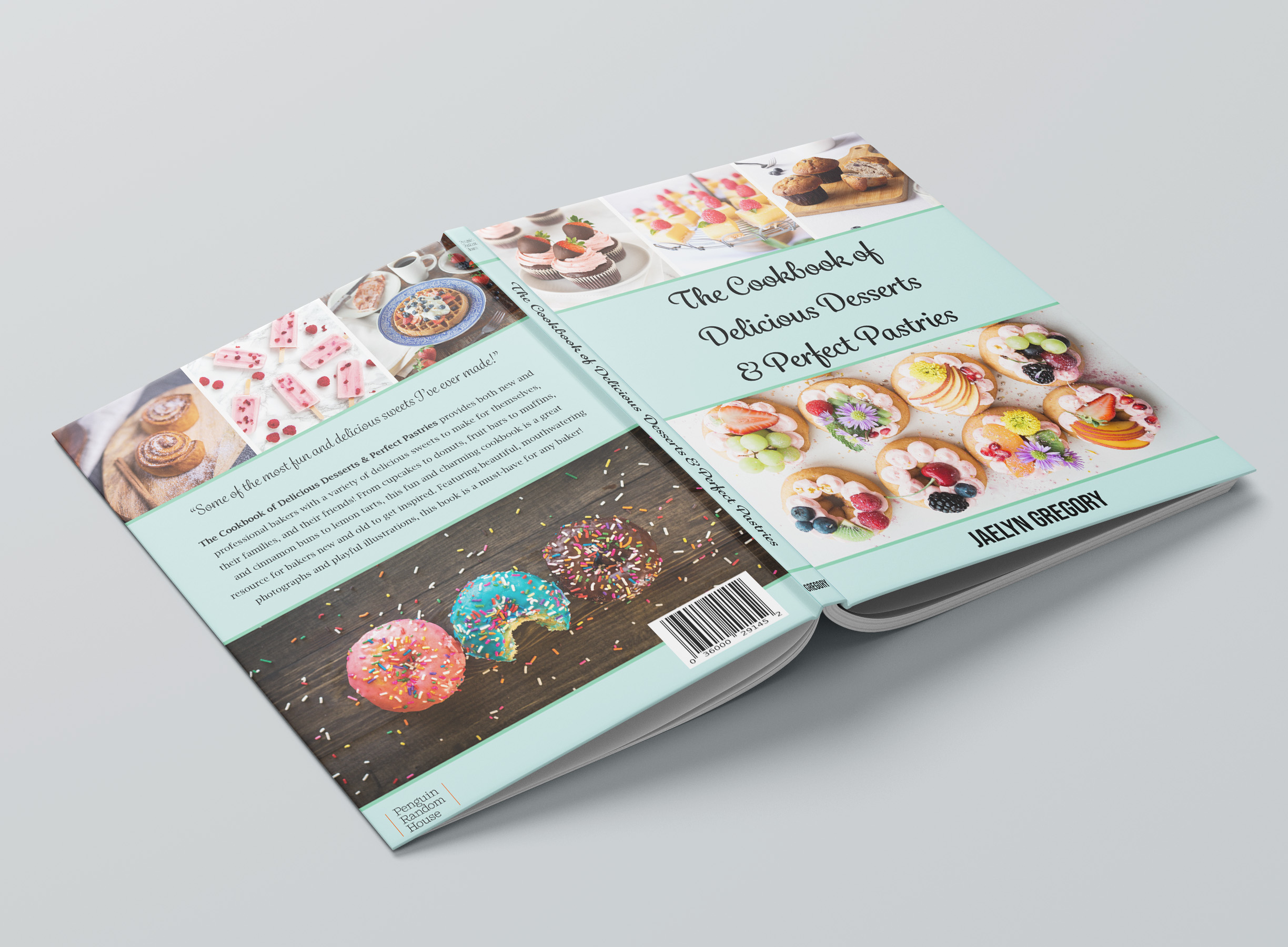 Delicious Desserts Cookbook
The Cookbook of Delicious Desserts and Perfect Pastries includes covers and spreads featuring recipes such as chocolate-covered strawberry cupcakes, blueberry muffins, and lemon bars. Each recipe includes illustrations of some of the ingredients.
---
Paramore "After Laughter" Album Redesign
A redesigned jacket and CD for the band Paramore's 2017 album, After Laughter. The design is inspired by one of the songs featured on the album, "Rose-Colored Boy."