Mia is about to graduate with a bachelors in both graphic design and public health. She enjoys using design to communicate and solve problems. She believes visuals are so important in helping people understand concepts, and first learned this in her public health classes and now uses this knowledge to create designs that are visually appealing and communicate with the viewer. Mia comes from an Italian-American family, loves food, cosmetology, film, traveling and exploring new cultures, and takes a lot of her inspiration from these sources. A graphic design dream of hers would be to design the identity and branding of a restaurant or coffee shop!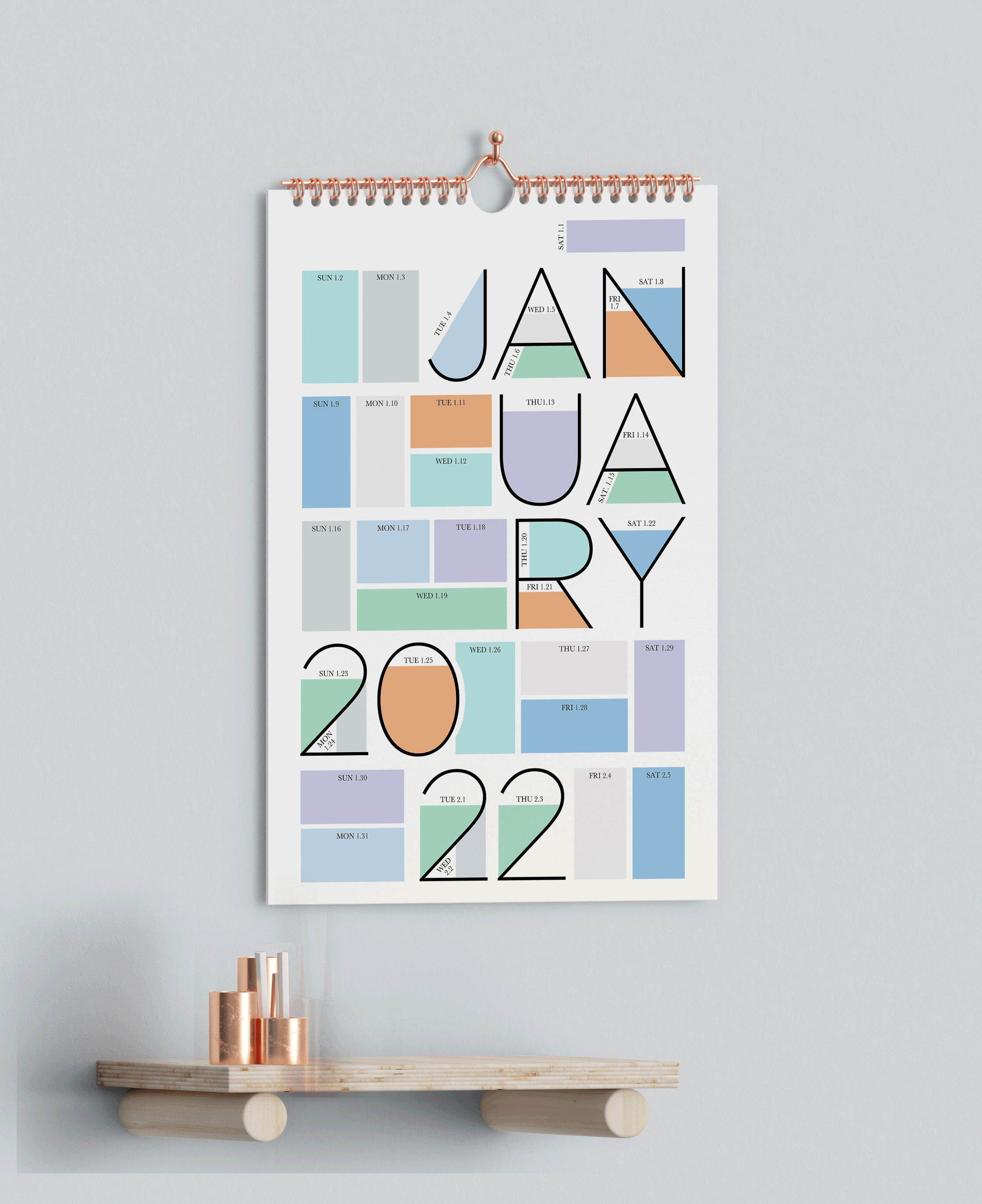 Type Calendar
The goal of the project was to create a type based project to enhance my portfolio. The project I created is a calendar that is type based and different from a traditional calendar in that the focus is not on the grid of the days of the week with an elegant and visually appealing design.
---
Devour Magazine


The goal of the project was to create a magazine cover and body spread with a strong use of typography that tied the pages of the spread together using the type. The magazine spread is about summer recipes aimed at young adults using a vibrant, appealing design. Covers have an elegant and exciting design.
---
SAFE Grocery App
The goal of the project was to research an industry that has a dilemma that could be solved through app design. I created SAFE (shop allergy free easily), an app that makes it easier for users with food allergies or special diets to shop and find products that are safe to eat. SAFE uses visuals to help create a more efficient shopping experience.
---
Brockhampton Music Imagery

The goal of the project was to create a design that can be translated across multiple forms of media using imagery that reflects the music artist. I created music imagery for Brockhampton that is used for an album cover, tee shirt, poster, twitter banner, and album thumbnail for streaming service.
---

Capstone Park Redesign
The goal of the capstone was to use design to fix a problem utilizing research and design skills. I created a local park redesign that accommodates and provides a safe space during the covid-19 pandemic that is redesigned to be more contemporary and visually appealing.
---
FOTA
The goal of the project was to assist a nonprofit with creating any design work that they need help with. I reached out to Mountain Lakes Friends of the Arts, a community-school organization that helps support art programs, to create an updated logo that is more contemporary but still youthful.