Paige is fun-loving, laid back, and explorative in life and in design; these influences can be seen throughout her work. With a strong love for sports and the gaming industry, along with a positive energy, she always aims to create vibrant designs. From UIUX to branding to packaging, Paige has experience in a wide range of graphic design industries and looks forward to emerging in the graphic design world in the near future.
Movie Posters

A series of movie posters using hand-drawn typography. Inspired by my love for Disney, I recreated the new live action remakes of their famous animated movies with a minimalistic style. By using the same layout and style for all four movies, they create a series that can be later expanded with other live action Disney films.

---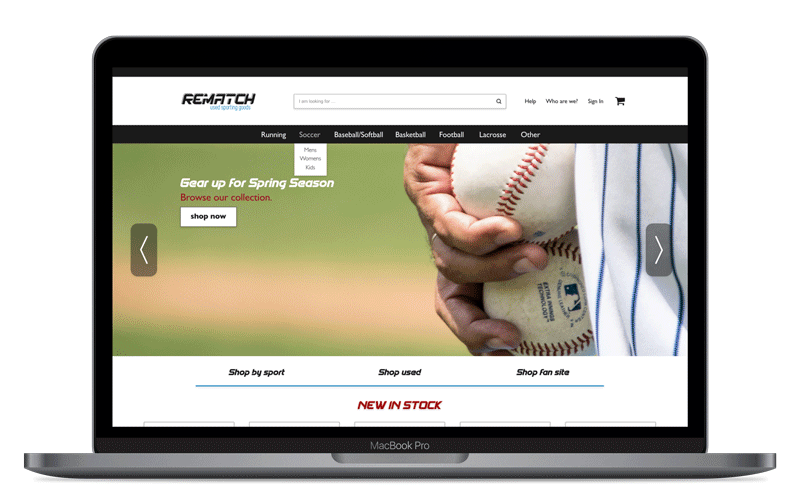 Rematch
Rematch is a sporting goods store that strives to level the playing field for all athletes. In taking used sports equipment and selling it for more affordable prices, no athlete will be penalized for their lack of funds. The logo encompasses an athletic feel while adding subtle color within the subtext.
---
Refuel

Refuel is a semester long case study dedicated to exploring and breaking the gender stereotypes in design. With that, I created a brand focusing on energy products for females. This project was a combination of package design, brand identity, and research methods. Throughout all of the products, the same brand elements are utilized to create one cohesive identity for the company.

---
Social Change Posters

What started out as a poster to raise awareness for one social cause, has turned into a series on why we as a human race need to care for our planet. Using an illustrative style, these posters create a series by having monochromatic, gradient color palettes and an overarching typeface. The #itsreal hashtag references the stigma where many people believe that global warming is not real, whereas it is a worldwide issue slowly destroying our planet.

---
Moonview Cinemas

Moonview Cinemas is a collaborative UI/UX project for a drive-in movie theatre chain. This app goes hand in hand with the theatre chain where customers can purchase tickets ahead of time and view different showings at specific locations.

---
Cookbook

The Christmas Cookie Book was created specifically for holiday season cookies! Its main purpose is to encourage families to bond and create memories while making delicious treats. This project focused on learning various typography skills such as making grids, tracking, leading, font pairings, and layouts.